Dubai – The Pinnacle of transformation. From a hot desert to one of the most attractive destinations for tourists all around the world. This magical Arabian city is an amalgamation of luxury and entertainment and consists of some truly amazing sights to behold. Visiting Dubai any time of the year is always a good idea but there's something wonderful about December that makes it a truly outstanding experience.
But why visit Dubai in December???
Here are our top reasons why YOU should be in Dubai this December!
Weather in Dubai
Festive Cheer
Desert Safari
Yacht Experience
Trekking
Burj Khalifa
Dubai Shopping Festival
Dubai Expo 2020
The Weather
Visiting Dubai in December is ideal for those who want to escape cold winters from their respective countries and experience warm, sun-soaked days while not getting sunburnt. Dubai In December is one of the colder periods in a year and has more tourist favorable weather allowing them to explore the magic Dubai has to offer with minimal sunblock. All the outdoor activities such as skydiving, desert experiences, shopping, or just walking around have just gotten a lot less exhausting and way more amusing.
Festive Cheer and Celebrations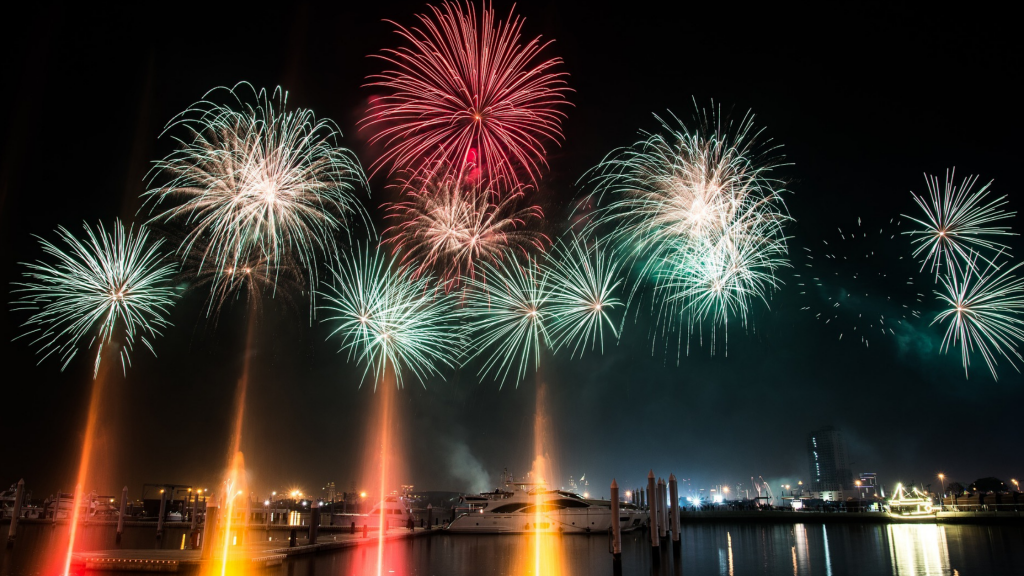 December is a month of celebrations with events just spread across the month. It starts with the National Day of UAE on the 2nd of December and the festivities connected to it which includes fireworks which are a visual marvel at the Burj Khalifa. Also, since Dubai is a multicultural city with lots of tourists and immigrants, it definitely brings Christmas Cheer to the Middle East. One of the busiest times for all the malls which make sure they have Christmas trees and the polar vibe. If you're lucky you'll even get to see Santa. As it's a time of Celebration, one also gets to go shopping due to the wide variety of sales that happen during the holiday season.
Desert Experience- Desert Safari, Dune Buggy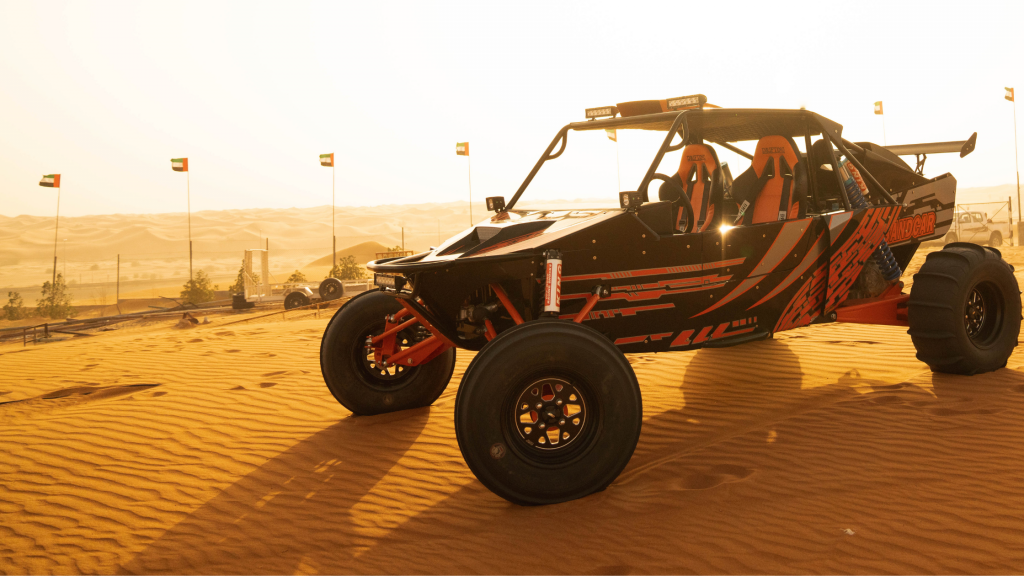 Camel Trekking and Private Dinners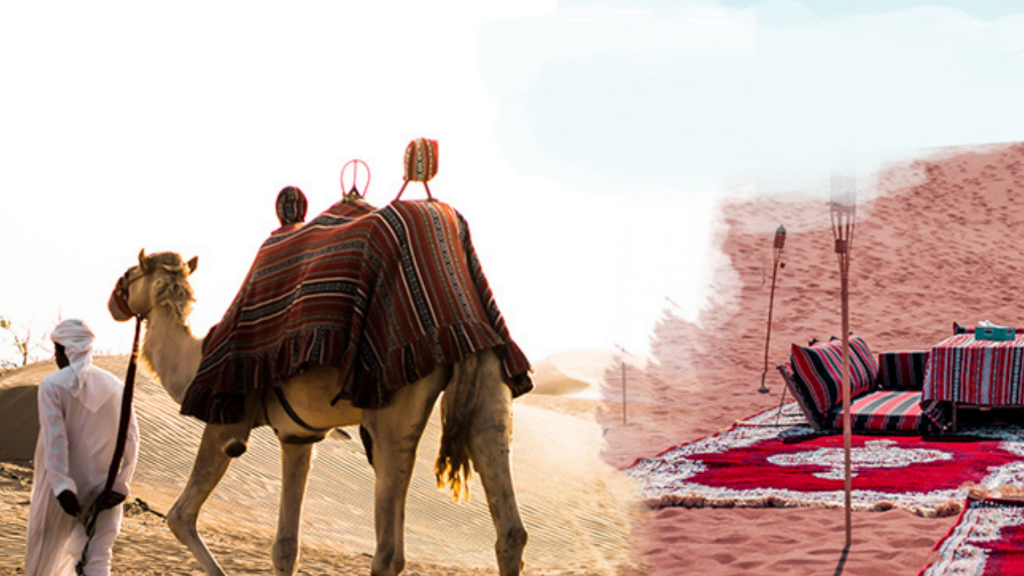 Tour the beautiful landscape on the King of the Deserts just like the Bedouin Ancestors. The Camels are majestic beasts who thrive in the desert. Trekking on a camel would be a truly unique and unforgettable experience. To top it all visitors also have the opportunity to have a private dinner in the middle of the desert and would be the perfect cherry on top for your already remarkable trip.
Yacht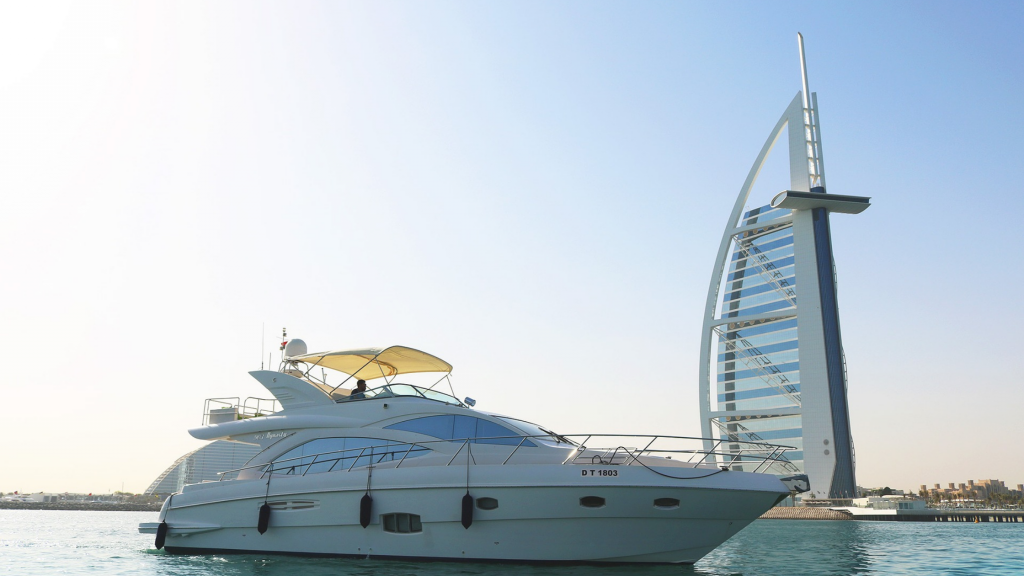 If you're into water activities and sailing then you're definitely going to love this. Anyone can book a private luxury yacht for rent and sail over the crystal clear waters of Dubai Marina. The best part is that there's a yacht for almost every occasion you can think of from corporate parties to birthdays to romantic getaways. A yacht in December is great due to all the festivities and celebrations, it brings a certain elegance which when combined with the pleasant weather makes it a remarkable experience.
Trekking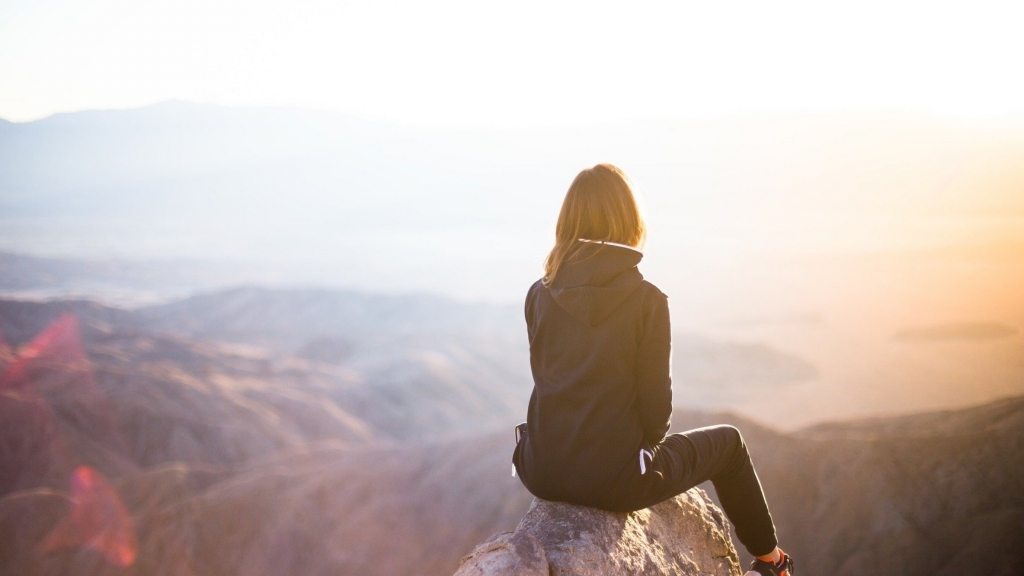 Looking for a challenge to test your mind and body? Go trekking on the finest mountain ranges Dubai has to offer. Indulge yourself in this rocky adventure that will most likely end with a sense of accomplishment and satisfaction. Going trekking in December is great for the people who don't want the scorching sun over them, making it a far more pleasant experience. It doesn't matter if you are a beginner or a seasoned veteran, there's a hike for everyone.
Burj Khalifa
Visiting the Burj Khalifa is an obvious choice anyway. It's not every day you get to be at the top of the world's tallest building. It's truly a spectacle of beauty and is guaranteed to up your Instagram game. But what makes it truly special in Dubai is the extra decorations and celebrations for all the festivities and celebrations right from National Day to Christmas and New Year. The pictures may come out great but what's better is the memories you are guaranteed to make.
Dubai Shopping Festival
The Dubai Shopping Festival is every Shopaholic's dream come true. The center for your retail therapy where one can find almost everything they need, want, or never even thought of. From themed outdoor markets and new chances to win life-changing prizes to the best deals at world-class attractions, DSF has it all. This year Dubai Is conducting the 27th DSF from 15 December 2021 to 30 January 2022. Make sure to be in town for this.
Dubai Expo 2020
You've probably been living under a rock if you haven't already heard about the Dubai Expo 2020. Just in case you still don't know. The Dubai Expo 2020 which was initially planned for the year 2020 got postponed due to the Pandemic and hence is currently ongoing in Dubai this year. It started on 1 October 2021 and will be on till 31 March 2022. Dubai Expo is a global event that links innovation, technology, art, and culture to offer a great experience. People from different parts of the world set up their presence and share ideas that could revolutionize the world. Undoubtedly, it is an experience like no other and would be great for families and friends. It is being held at the Dubai Exhibition Center
We would of course ask you to stay forever, but we hope the aforementioned reasons will at least convince you to make the trip to Dubai this December and enjoy the finer things in life. A city that never sleeps and never fails to mesmerize.