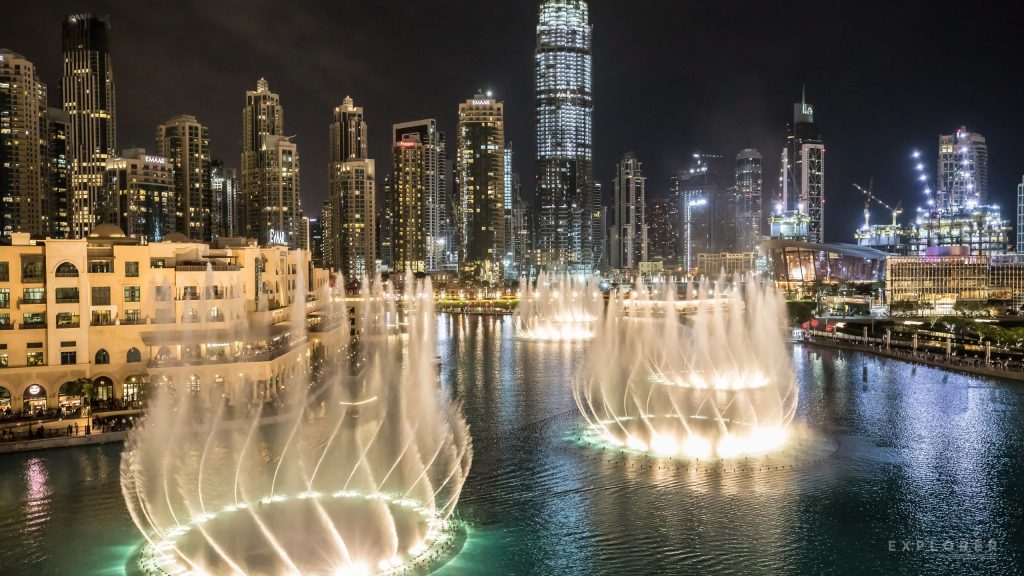 Dubai is insanely addictive – The traveler's rush that hits you upon arrival to this magical city is like a drug. And pretty much like a drug, the more you expose yourself to it, the more you want it.
You'll find yourself in places so exquisite, you'll never want to leave. Perhaps, there is no replacement for life experience, and Dubai holds it all in abundance. Consequently, when you're slap bang back home, confronted with reality with adventures behind you, you'll become a different person loaded with contentment. You are more joyous and upbeat.
The world witnessed the warmth, comfort, a warm hand, a cozy fire, and good food served in Dubai, yet in winter, it is true love in action as it is a perfect time for holidays. It beautifies everyone it welcomes.
Let's talk about some of the most incredible places to visit in Dubai during winter.
The Prestigious Palm Jumeirah
Dubai's gorgeous man-made archipelago Palm Jumeirah is certainly panache yet priceless. This unique island looks like a giant palm tree stretching into the Persian Gulf from above. There's everything extraordinary about it. The Crescent and Trunk are lined with posh apartments, elegant villas, luxurious resorts, stylish retail, and luxury hotels, basically, everything that splashes heaven on earth.
Desert Safari, Glamping, and Camping
As they say, "A mind and heart that is stretched by the new experience can never go back to its old dimensions." So we offer the magic of desert culture on an evening safari through the highest dunes in the Arabian desert, wherein you can cherish a star-studded night in a traditional Arabic tent in the middle of a desert, and relish the BBQ dinner with a stunning belly dance and the ever-popular fire show.
This isn't done yet! Start your next day with a soulful sunrise and a delicious breakfast at the camping, and so the glamping site. That's how you grasp it all – dawn and dusk, peace and power, space yet no distance.
Read More : Things to do at Global Village Dubai
Buggy, the Boldness
The incomparable sense of space in the deserts trot out rides to roar in the buggy – dune and sand rail, as the free spirit inside you, needs super fine sand, dune-decking in Rub' al Khali or the Great Sandy Desert to create a handful of timeless smiles and lifelong memories. These recumbent off-road vehicles with large wheels and wide tires are designed for use on sandy dunes for your recreation and perusal.
It's a thrilling experience to witness friends and family, old and young, the ride suits all.
Yours Truly, Yacht
To feel the happiest – make up your mind, get a private yacht, and sail away to far off coasts. Dubai endeavors the royal of romantic views, purely making your hearts float. We are game to arrange the most splendid memories for you.
Sky Diving
As Dubai offers you a plethora of adventure sports, sky Diving remains the most wanted one. Up above the sky, fly so high, as sweetly as pie. You know, having your first love is like witnessing a dive toward its end, yes it's that beautiful and satisfying. So, there you jump and thank us later.
Hot Air Balloon Ride
As implied and expressed, "Sky is the limit!" So what about you being limitless, reaching beyond the skies to feel the infinite beauty? Because you deserve to be nowhere but to be on TOP OF THE WORLD. Dubai reassures it all as a god's call.
Folks, have an adventure and revel in the wonder. After all, everyone's experiences of travel are paid heed to here. We are the mediators to make your memories the most gracious ones.